Development of Solution for best Quality
Harrisco channels all its efforts into guaranteeing the best quality, not only for translation and proofreading services, but for all clinic services. To that end, Harrisco has developed solutions and established process management systems which ensure the highest quality, and now is utilizing them to improve service quality.
1) Three Major Solutions for Service Quality Control
Harrisco has developed and run three major solutions for service quality control, based on advanced technologies and ample experiences earned from 17 years of experience in the academic translation and editing services industry, to guarantee the best service quality. The three solutions−advanced translation and proofreading processes, established database for terminology within each field, and an automatic process system −enhance the quality of service which we provide for our clients.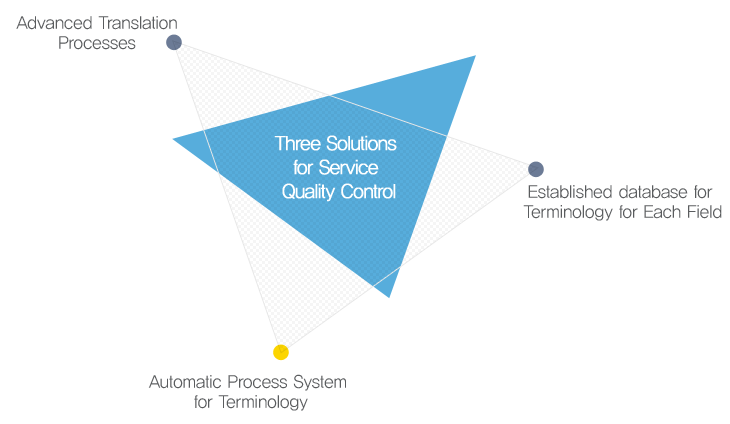 2) Real-time Monitoring of Progress for Registered Research Papers
Harrisco operates a system of real-time progress monitoring of registered research papers, which enables a client to see how much progress has been made with the work. Through this system, clients can check the progress of their translation/editing/proofreading, and can communicate in real time with the manager in charge. Harrisco's system of real-time monitoring of a registered research papers contributes to a bettering service quality by rapidly our reflecting clients' opinions.