Bill Zheng, MD, Professor, Florida College of Integrative Medicine, USA
Global Harrisco has made remarkable contributions to the field of academic research. In order to strengthen global business capabilities to the global stage, Harrisco is focusing its core capabilities on developing competitive content that can meet diverse demands from the Academic field. I believe

Xiaodan Mei, Ph.D President of BIT Group LTD, China
Congratulations on launching Global Harrisco, I am thrilled for this key milestone today! Harrisco was always in the news for providing domestic academic researchers professional and expressive papers, it will never be surprising to see your wider market and global-level accomplishment coming!

Ryo Takahashi, Ph.D. Professor Sendai University, Japan
Harrisco is started from one person whose name is Moo Jin Kim. He is my friend even my brother beyond nationality. Why I introduce this is My brother Moo Jin Kim's unselfishness service to the world through academic activity to build up to be better society and the world. I congratulate Harrisc

Kim Tae-young, Ph.D. Professor Hankuk University of Foreign Studies, Korea
Congratulations on the birth of Global Harrisco, hoping to become a leading company in globalization by spreading Harrisco's spirit and mind to the world.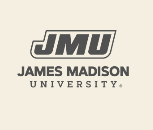 Sushil Mittal, Ph.D. Professor James Madison University, Harrisonburg, Virginia, USA
Congratulations on your new venture, Global Harrisco. This is a milestone in professional writing, editing, and translation services in both the academic setting and the private sector, not just in Korea, but globally. You have always been a leader, a global leader, and I have no doubt you`ll lead this new venture to success. I admire your courage, persistence, and determination in pursuing this new and exciting path. Having worked with you previously, I can confidently say you are an asset to our trade and others could learn a lot from your professionalism, your business ethics, your honesty, your high standards of commitment, your knowledge, your genuine care to help your `clients` (which you consider as part of your global family) achieve the best standard of communication for their material, and your unique friendly style that is so refreshing, engaging, and inspirational. I send you my very best wishes to you and to your team.

Catherine Lavenir, Ph.D. Professor Emeritus, Universite of La Sorbonne nouvelle. Paris, France
Congratulation on the birth of Global Harrisco. As a global company, Harisco will continue to bring valuable contribution to the development of a global academic world. It still contributes with efficacy to the visibility of every academic contribution, improving research and progress in many academic and scientific fields all over the world. 

Bernard Baeyens, Ph.D. Professor, Former IAESTE president, Belgium
Publication of research results are important for allowing science to progress. However, language barrier makes the free flow of ideas difficult in many countries. Global Harrisco through editing and translation are therefore vital for sharing ideas.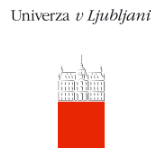 Andrej Bekeš, Ph.D. Professor Emeritus, University of Ljubljana, Slovenia
Science can only progress with vibrant exchange of ideas. Harrisco, Korea's first scholarly research paper editing and translation project, is contributing in important ways to this goal by helping to make the results of academic research in Korea more visible, and thus by promoting the academic exchange worldwide. Congratulations!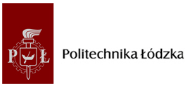 Dorota Rylska, PhD, Professor of Lodz, University of Technology, Poland
Harrisco - the company which main aim, from the very beginning, was to spread knowledge and new findings by overcoming language barrier. Harrisco has recently taken another step to enhance scientific development by launching Global Harrisco website. Congratulations on the great achievement. I wish You this wise decision bears fruit soon.

Roman Maciej Kalina, Ph.D, Professor, Gdansk University, Poland
It is impossible to overestimate the social, ethical and cultural values of the HARRISCO mission in a dynamically changing global reality. It would be a waste to all if the prospect of economic success and wrong-understood prosperity overshadowed the idea of sustainable development from the individual person to the global population. Therefore, while appreciating the role of sport in the implementation of this mission, it is necessary to emphasize the heritage of Korean martial arts in the sense of propagated humanistic, aesthetic and utilitarian values enriched with exceptional motor attractiveness. Korean martial arts are a good example of the harmonious development of a person and the maintenance of all dimensions of health and survival abilities throughout life through this type of mental and physical experience – respect for the integrity of another person, himself and his own body by mutually controlling the use of force, only within established rules. They are an excellent counterbalance to the expansion of the pathology of violence, reinforced by the apparent attractiveness of extremely brutal fights, which contradict the ideals of fair play, the Olympic Charter, elementary culture and a sense of aesthetics.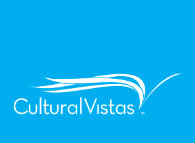 Jennifer Clinton, President & CEO, Cultural Vistas, USA
Global Harissco plays a critical role in advancing global academic research and collaboration. This important service unlocks incredible opportunities for scholars and researchers to build on one another`s knowledge and work together to tackle some of the world`s most pressing challenges.

Mirgissa Kaba, Ph. D, Professor, Addis Ababa University, Ethiopia
It is a pleasure to see Harrisco fully online with its multiple roles and functions of building knowledge and advance science.  There is no critical time than now to pull global expertise together to make the world better and safer for human beings. I am very happy that Harrisco is committed to bringing scientists from disciplinary fields from across the world to benefit from its expertise and it is my earnest wish that Harrisco expand its horizon to engage African scientists.