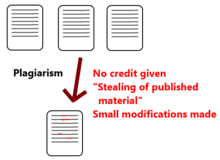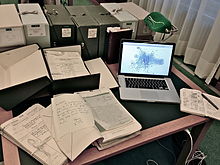 Harrisco is a leading academic editing and translation company based in Seoul, South Korea. Ever since its inception in 1997, Harrisco has been consistently offering publication support services to researchers all across Asia. These include cover letter development, plagiarism check and rewriting, journal selection, formatting as per journal guidelines, etc.
After English editing and translation, most researchers also avail of publication support services of Harrisco. Most Asian researchers have a limited knowledge of the high standards set by international peer-reviewed journals. Therefore, they usually need publication support services. A paper may have scientifically accurate content and good English language usage, but it may still be rejected by a journal editor for not adhering to formatting guidelines of the journal.
Now, let's understand the most popular service of publication support. It is none other than journal selection. Every academic field of study will have hundreds or thousands of academic journals for submission of manuscripts. However, Harrisco's team of experts are PhD professionals who themselves have a track record of publication in international journals.
After carefully reviewing the content of the manuscript, they will provide names of three journals that are most suitable for publication. Journal impact factor, scope and aims of the journal, publishing model, type of manuscript, etc. are some factors considered for journal selection. Most researchers in Asia intend to publish their work in high impact factor SCI (Science Citation Index) journals. They receive research grants only after publishing in high impact journals.
The next most popular service of publication support is plagiarism check. Harrisco has a sophisticated software named CopyKiller to check the content of academic papers. Most journal editors reject a paper outright if it has plagiarized content. The content must be original and all plagiarised sentences need to rewritten in different words.
Researchers can't just cite related works in their research paper and offer plagiarised content. The findings of related studies have to be presented in own words. Scientific editors of Harrisco provide rewriting services to researchers caught in plagiarism issues. Other important services of publication support include manuscript formatting and figure formatting.
Harrisco's editors are well versed in several journal style guides, such as the AMA Manual of Style, The Chicago Manual of Style, or the APA Manual of Style. Most biomedical journal editors expect papers to be formatted as per the AMA Manual of Style. The title, page layout, font size, references, citations, etc. are all formatted according to a prescribed style guide or journal's formatting guidelines displayed on the website.
Figure formatting is done by scientific illustrators who are well versed with the complex figure formatting guidelines of the journal. These rules are used for formatting figures and tables in the manuscript. Cover letter development is usually the sought after service of novice researchers who have never submitted a cover letter earlier to a journal. Manuscript preparation is a daunting task for most Asian researchers, so publication support services of Harrisco are availed by many researchers of Asia.
.