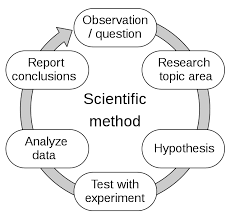 The abstract is a precise summary of the entire research paper. It should entice the reader into reading the full paper, so authors spend substantial amount of time and effort into crafting an abstract that provides a gist of the entire experimental study.
In conferences, an abstract is presented to keynote speakers and reviewers. They judge the entire quality of a research paper only on the basis of the abstract. If the abstract is good, the entire paper would be selected for presentation to the audience. An abstract is considered as an indicator of the quality of content in a research paper.
Let's understand the purpose of writing a good abstract for a scientific research paper. An abstract should provide a brief overview of the entire research paper. A reader must be provided with the following content: background, objective, methods, results, and conclusion.
In general, an abstract has to be not more than 250 to 300 words. The objective should state clearly what was the motive of conducting the research study. The methods should describe how the experimental research study was conducted. The results should mention the novel findings of this study. Finally, the conclusion must state the significance of the research study.
In general, just two to three sentences must be included in the background of the study. They should effectively guide the reader into the investigational methods used in the study. Next, the objective of the study should not be more than one sentence in length. Thereafter, the methods section should clearly describe the research study design.
The results section must be written in detail and include all the important information about the findings in the study. It is the longest section of the abstract; however, the word count limit of the abstract must be kept in mind while writing the results. Finally, the conclusion of the abstract should include the three important components: the significance of the study, additional important findings, and the perspective of the study.