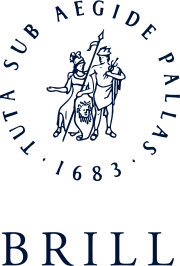 Brill, the leading academic publisher from Europe, has made a strategic acquisition of Wageningen Academic Publishers this week. Brill publishes journals, books, and periodicals in humanities, social science, law, and biology.
The shareholders of Wageningen Publishers have agreed to sell all their shares and enable Brill publishers to acquire a 100% stake in the business. With this acquisition, Brill gained all titles of Wageningen Academic Publishers, which had journals and books in food science, health, animal studies, agriculture, and environment.
The publishers primarily published Open Access (OA) journals, books, and conference proceedings. In the year 2021, the total estimated revenue of Wageningen Academic Publishers (WAP) was around 1 million EUR. With the acquisition of WAP, Brill will strengthen its stand in the academic publishing domain of biology, which is seeing a spurt in new titles and issues.
Moreover, Brill's main objective is to foray into emerging disciplines, such as agriculture and the environment. Therefore, it has to have publications that address global challenges. Furthermore, many researchers receive scholarships in these fields as they are all related to climate change.
According to Brill's CEO, Peter Coebergh, WAP was an excellent international publisher in agriculture and biology. Moreover, it included a lot of journals that were highly attractive to researchers. With the acquisition of WAP, Brill has now taken on a humungous task of creating an interdisciplinary ecosystem of Science and International laws on climate change and the environment.
The portfolio of interdisciplinary journals will showcase the strong presence of open access models of publishing and research. Furthermore, according to managing directors and shareholders of WAP, the acquisition makes WAP a part of the Brill family, thereby further consolidating its programs on current titles of journals and books.
The purchase is effective from 15 April 2022 and marks a significant development in academic publishing.