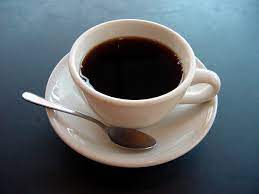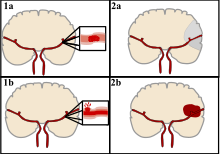 The risk of developing stroke and dementia is substantially reduced by consuming tea or coffee every day. This was the finding of a study carried out on healthy subjects aged between 50 to 74 years. The recent study was published in the noted journal PLOS Medicine. The risk of developing dementia after a stroke was also lowered in these individuals as they drank coffee regularly.
Approximately 10% of deaths are caused by stroke globally, so a patient who has recovered from stroke has conquered a life-threatening event. Dementia is the medical term for a loss of cognitive function of the brain, leading to memory loss. Both the conditions are global health concerns, causing a considerable burden in terms of money and other resources.
The study was conducted at Tianjin Medical University by Yuan Zhang and her colleagues. The study included 365,682 participants who received treatment between 2006 and 2010; however, they attended follow up sessions till 2020. Initially, the participants themselves reported about their tea and coffee consumption. However, as the study period progressed, dementia had developed in 5,079 participants and about 10,053 participants had got a stroke at least once.
The incidence of stroke or dementia was the lowest in participants who consumed about 4-6 cups of coffee and tea each day. This finding also included participants who consumed 3-5 cups of tea or 2-3 cups of coffee each day. Compared to those who did not drink any tea or coffee, the risk of stroke was lowered by as much as 32% in participants who drank 2-3 cups of coffee and 2-3 cups of tea per day. Moreover, the risk of dementia was also lowered by as much as 28% in participants who drank tea and coffee daily.
The study was conducted on a relatively healthy sample, which did not have complications like the general population aged 50-74 years. Therefore, the findings of this study cannot be generalized on a larger scale. The results cannot be applied to larger populations as relatively fewer people developed stroke and dementia in this study. One can only say drinking tea and coffee daily offered protection against stroke and dementia; however, the result is restricted to participants of this study.
In conclusion, consuming tea and coffee in moderation certainly reduces the risk of developing stroke and dementia in old age.