Harrisco: World's number 1 company in academic editing services
Researchers, who often have limited fluency in English, usually find it difficult to publish their work in international peer-reviewed journals. The challenges faced by researchers are related not just to grammar and punctuation, but also to the scientific accuracy of the content.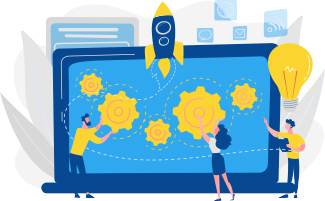 Most researchers are caught in plagiarism issues. Given their limited grasp of the English language, they cannot adequately rephrase the findings of related studies in their manuscripts. They also cannot comprehend the complex style guides of international English journals. To address all these issues, Harrisco has come up with a complete package of academic editing services. These services include manuscript evaluation, English editing, scientific review, plagiarism check, and word-count reduction.
Harrisco has been the number 1 company in academic editing services. Harrisco has cooperative agreements with more than 200 universities and 500 academic societies. The company has been in business for the past 25 years, serving academics. The editors who work with Harrisco are all native English speakers with advanced degrees (MS/PhD) in science and technology. They do not just review the document in terms of English language usage; they also extensively rephrase content caught in plagiarism issues.
Among the different types of academic editing services, English editing is most frequently needed by researchers. The native English-speaking editors have technical expertise in their fields of study; so the possibility of changing the meaning of technical terminology is minimal. The editors substantively edit the manuscript for English-language errors, such as grammar, punctuation, sentence structure, subject-verb agreement, word choice, logical flow of ideas, and consistency in terminology. To take advantage of these services, researchers can sign up for either "standard editing" or "super-intensive editing."
Super-intensive editing service also provides a thorough examination of the content in the manuscript, in order to improve the overall readability of the document and to make it ready for publication. Remember, it is never easy to publish in international peer-reviewed English journals, and a bilingual friend cannot provide they type of academic editing needed to meet the standards of such journals. In fact, the manuscript may be further sabotaged by technical errors, because bilingual individuals do not really have subject-matter expertise or a track record of international publications. Harrisco has a global network of more than 500 English-speaking editors and proudly boasts of having edited more than 1,000,000 articles.
Harrisco provides academic editing services to graduate students, master's students, doctoral candidates, post-doc researchers, professors, scientists, and academics all over the world. What makes us unique is that we carry out a "customer satisfaction survey" consistently to judge the quality of editors. Harrisco retains only those editors who have high standards for academic editing, completely satisfying our clients and improving their publication output. We edit research papers, theses, dissertations, conference papers, posters, and presentations. Our services are cost effective, and we take great pride in being World Best Editing Company.